Corporate Profile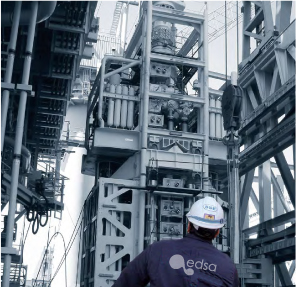 We are well established since 2003 as a  private entity that specialize in pin-point solutions for piping & plants integrity analysis and design software tools specifically in structural, mechanical (statics) equipment, pipe stress analysis and fluid flow analysis also the support in engineering application with client across South East Asia.
Testament to our success is our status as the authorized representative for Sunrise Systems Ltd, and NTP Truboprovod  for software in South East Asia, serving Singapore, Malaysia, Thailand, Indonesia, Philipines and Vietnam.
EDSA is driven by the motivation to transform good engineers to great engineers. It has over the years provided successful technical trainings/seminars to corporations and individuals to raise the standards of software proficiency and efficiency of relevant industries. Under EDSA Knowledge Division, we seek to nurture engineers' performances with our highly-rated courses.
VISION
EDSA aims to be the largest purveyor of computer software and engineering support services in Asia.
MISSION
EDSA strives to provide world-class solutions of the highest quality to the O&G and related industries through continuous solutions improvement and people development.
VALUES
Commitment – WE are committed to delivery of world-class services
Ownership – WE are accountable for our actions
Integrity – WE deliver and honor our promise
Teamwork – WE work as a team to deliver the best results for our clients
Fun – WE work hard but have fun too.