The PASS software is organized into product families to meet the broad range of piping systems analysis and design requirements.
PASS START PROF

OVERVIEW
PASS/START-PROF provides comprehensive pipe stress, flexibility, stability, and fatigue strength analysis with related sizing calculations according to international and national codes and standards. First introduced in 1965, PASS/START-PROF combines a highly efficient solver, powerful analysis features, a user friendly GUI, an intuitive 3D graphical pre/post-processor, and a detailed help system with embedded intelligence from generations of piping design experts.
PASS/START-PROF was created to be easy to use by "regular" designers without special knowledge in pipe stress analysis and/or detailed knowledge of standards.
PASS HYDROSYSTEM

OVERVIEW
First introduced in 1977 and blessed by piping hydraulic world-known guru Idelchik, PASS/HYDROSYSTEM has since evolved into one of most powerful piping flow analysis tools.
PASS/HYDROSYSTEM provides diameter selection, heat and hydraulic analysis of steady state flow for real liquids, gases, and multiphase mixtures (including gas/liquid, oil/water, and gas/oil/water flow considering flashing and condensation), in piping systems of any complexity, including networks with loops
PASS EQUIP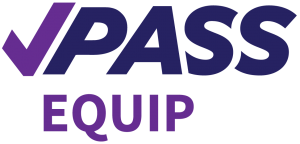 OVERVIEW
PASS/EQUIP provides pressure vessel strength and stability analysis for horizontal and vertical vessels, columns, storage tanks, as well as shell, tube, and air cooled heat exchangers under static and seismic loads in order to evaluate bearing strength in operation, test, and assembly states.
PASS/EQUIP also provides finite element analysis of arbitrary vessel nozzles for the purpose of estimating their stress, stiffness and allowable loads. The results can be automatically transfer to PASS/START-PROF to be used for piping stress analysis.
Detailed calculation reports, produced by the program, contain comprehensive information (including all equations, intermediate results and plot of forces and moments) and are ready to be delivered to any authorities or equipment certification body.
New employees can begin performing pressure vessel analysis in days rather than months!
Equipment designers and process and piping engineers of more than 500 EPC and vessel manufacture companies in Belarus, China, Czech Republic, Germany, India, Italy, Japan, Kazakhstan, Russia, South Korea, Ukraine and United States of America now use the software every day for design of different types of vessels, columns, tanks, and heat exchangers and nozzles..
Due to the huge number of users and feedback from specialists in different branches of industry software PASS/EQUIP steadily evolving and modernized to meet the modern demands of industry.
The PASS/EQUIP is constantly verified, including through cross-testing with similar programs.
Perform calculations on PASS/ EQUIP provides reliability and operational safety equipment for various applications, facilitates the coordination of the project with regulatory authorities, reduces costs and the time of commissioning works.
Our specialists provide qualitative and operative technical support by phone, e-mail and other communication channels.
PASS/EQUIP has a modern visual and intuitive user interface, documentation and help system.